News
The latest news on this change — carefully culled from the world wide web by our change agents. They do the surfing, so you don't have to!
Them Cheatin' Genes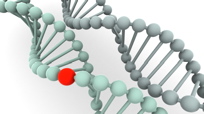 Just when we thought we had heard every justification for cheating--"I was sleepwalking," "I was doing it for you," "It depends what your definition of 'is' is,"--some crazy scientists are now trying to tell us that men with certain genes may be more likely to stray and end up divorced.

Researchers from the Karolinska Institute in Stockholm, Sweden singled out a protein that responds to a bonding chemical called vasopressin. Men with one variant of the gene tended to be single or to have significantly higher rates of dissatisfaction within their marriages, and men with two copies of the gene were twice as likely to have had a marriage crisis in the past year compared to those without it.

"There are, of course, many reasons why a person might have relationship problems, but this is the first time a specific gene
variant has been associated with how men bond to their partners," researcher Hasse Walum told The Telegraph.

Scientists say that now they know the gene exists, in the future there will be potential to develop drugs that could help marriages stay together longer.

And you thought Viagra was making things interesting!

We're not sure how we would feel if we knew our partner was only remaining faithful because his meds were keeping him from straying. What do you think?
Posted: 9/2/08