News
The latest news on this change — carefully culled from the world wide web by our change agents. They do the surfing, so you don't have to!
Rebates For Everybody!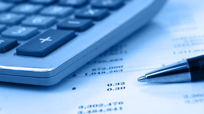 Rebates are a great marketing tool for companies. They draw people in and, better still; most people forget to do what's necessary to claim the rebates. For the Frugal McDougals out there who can't pass up a deal, rebates are the next best thing to finding a fiver in an old coat pocket. So, imagine their frustration when the company claims to have never received the paperwork and it's past the deadline so the company can't honor the rebate anymore!

Here are some tips to help make sure that you get your rebate:
Even the slightest error on your paperwork can cause the runaround game to begin. Be meticulous with your paperwork, and keep copies of everything.
Use certified mail so that you know the company has received your rebate information. If something gets lost and they try to deny you the claim, then you have a case because it was clearly received by someone within their organization.
Mark the rebate return date on your calendar and calculate the 12-week required time that they have to return the money to you. Call at least two weeks before the cutoff and check on the progress.
File a complaint with the FTC. If you've done everything you were supposed to and still haven't received your rebate, then you may have to take it a step further and file a complaint on the FTC web site.

Have you had any trouble getting rebates back? Can you offer some more tips on avoiding the runaround and getting your money? Let's discuss! [CNN Money]
Posted: 8/20/08