News
The latest news on this change — carefully culled from the world wide web by our change agents. They do the surfing, so you don't have to!
Off the Radar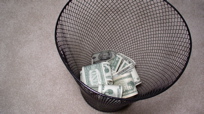 When we "follow" the news, we tend only to see through the news gatherers' eyes. That means we've heard a lot about home foreclosures and the weak housing market. But here's a development we weren't expecting.

News organizations are looking a little more deeply now and seeing in trouble a passel of renters who are getting blindsided with little notice, because their landlords are walking away from property management. In a nutshell, while still occupied by tenants, large apartment complexes are being abandoned by the owners.

We will say, though, that by the end of this report, there is a light at the end of the tunnel. Let's hope all the receivers for these properties will be as conscientious as Trigild, Inc. seems to be.
Posted: 3/16/09