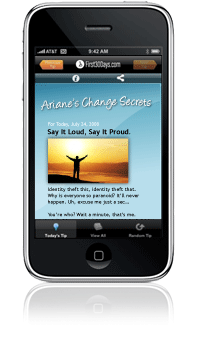 Follow these simple steps to download and install our
Ariane's Change Secrets iPhone App onto your iPhone or iPod touch.
Click the "Download FREE!" button below to launch iTunes.
Click the "Get App" button in the iTunes App Store.
Enter your Apple ID and password (or create an account for free).
Connect your iPhone or iPod touch and then click the "Sync" button!