What No One Tells You about Artificial Sugars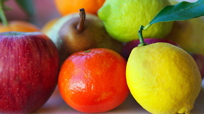 Aspartame may be one of the most thoroughly tested food additives, but is it really safe? A new video documentary by PEERS (Public Education and Empowerment Resource Service), Sweet Misery, outlines the dangers of this artificial sweetener. Everyone should have this information to make an informed choice.

DID YOU KNOW?
- There has been an increase in brain cancer and brain disorders since 1984. (The U.S. population began ingesting significant quantities of aspartame in 1983.)
- Aspartame affects protein synthesis and how the synapse operates in the brain and DNA, accordingly, most aspartame-based symptoms are related to the nervous system.
- Only a small percentage of users have an immediate reaction to aspartame. The rest experience a slow accumulation of toxins in the body that can begin to disrupt the normal activity of the brain and the endocrine system.
- Almost all studies attesting to aspartame's safety were funded by the industry (NutraSweet, diet soft drinks, etc.). Virtually every independent study has identified one type of problem or another with this additive.

Watch the entire video here.
Please feel free to pass this onto friends or anyone you think will benefit from it.
Posted: 7/19/10