The Secret to Deep, Abiding Confidence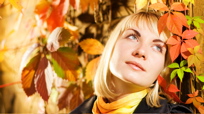 If you'd like to be more confident, meditate more and gossip less. According to healer, teacher and visionary, Scott Schwenk, true confidence (as opposed to a projected image of confidence), requires an inner recognition of your true nature. The best way to experience this Truth, he says, is through consistent meditation.

"Without this constant contact" with your true nature, "you're lost," explains Schwenk. "All that's left is to negotiate and barter with the external world for temporary energy spikes, brief moments of respite through food, sex, shopping, drugs, alcohol, caffeine, and other stimulants." Like everything temporary, these things can be taken away instantly, along with your sense of self.

While meditation improves confidence, gossip hinders it. "If you listen to gossip and engage with it (internally or conversationally), your confidence can only go so deep," says Schwenk. "Gossip creates separation between people, and when you sow separation, you yourself experience separation."

Read Scott Schwenk's entire blog post.
Posted: 6/20/10