Embracing the New Midlife: My Change Nation Interview with Marianne Williamson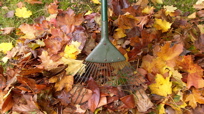 If middle age scares you, try reframing the experience. You may "need to transition from a sense of self as merely material to a sense of self as something way beyond" that, suggests internationally acclaimed spiritual teacher, Marianne Williamson, author of The Age of Miracles: Embracing the New Midlife. "A time of physical decline can be a time of spiritual incline."

The problem, says Williamson, is that we tend to derive our happiness from external factors—in this case, our physical state. "If you think that your body is the source of your good, then it scares you when your body changes," she explains. But if we can accept that nothing external is dependable (except for love given and received), we begin to relax our hold on the things that we think we need, such as youth. After that, fear melts away.

Williamson was asked what it feels like to be in the autumn of her life. "I don't have as many leaves on my tree as I used to," she answered, "but the ones I have are a lot more colorful."

Listen to my entire Change Nation interview with Marianne Williamson.
Posted: 6/18/10