Top Tips for Entrepreneurs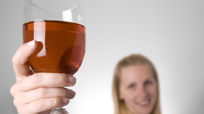 The first 30 days of starting a new business is the most important time for any entrepreneur. Stephanie Chandler, Founder of BusinessInfoGuide.com, offers these tips to help you lay a foundation of success:

Learn everything you can about your industry. Education really is power. Listen to books on tape. Read business books. Talk to other business owners in your industry of interest. (Outside of your area, that is—don't expect your competition to help you get started.)

Be flexible and responsive. While you may have very specific ideas, research may lead you in another direction. Listen to what the market is telling you and don't be afraid to modify your plan as you go along.

Commit to keeping your bookkeeping records straight. Start the minute you decide to go into business—don't wait until your doors are open. One of the smartest things I did was to hire a professional bookkeeper to help build my budget during the planning stage.

Get a backup source of funding early on, in case you need it later. For example, put a home-equity line of credit in place while you're still getting a regular paycheck.

To receive 30 FREE daily tips on Starting a New Business, click here and then click the Yes button.

Posted: 6/13/10