Finally Four Ways to Make that Change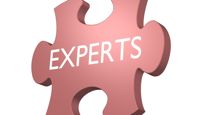 People often ask me, if you were sitting across the table from someone who was having real difficulty making change, what advice would you give him or her to help make sustained change? I shared my answer in a recent interview with mindfulness expert and clinical psychologist, Elisha Goldstein, Ph.D.:

- I'd identify the belief, excuse, story or emotion that is in the way—what's being resisted? The time before a change or decision is always much harder than the actual decision itself.

- I'd get in touch with why I wanted to make this change. People aren't changed or helped by information, but by inspiration. For example, why do would I want to leave a job, pursue a dream, lose weight and so on?

- I'd want to know who was on my "change-support team." We all get through change because of other people being there. If there isn't someone there, I'd go to our site where thousands are going through the same change.

- I'd take the first step towards any positive sustained change, which is to take care of my health. It's the SEED of all change—Sleep, Eating well, Exercising and Drinking water.

Read the rest of my interview here.
Posted: 5/4/10