How Normal Is Your Relationship?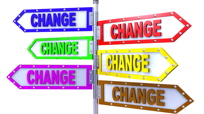 If the normal you've created with your spouse isn't working for you any longer, create a new normal that both of you are happy with. Chrisanna Northrup did exactly that and successfully rebuilt her marriage. "I came up with a life-changing exercise to change my normal into a happier/healthier one in my relationship with my husband," she says. Now "we are more in love than ever!"

Northrup's marriage was failing when she heard me speak about change at the Long Beach Women's Conference. "I figured out…change was the only answer," she remembers. "I was ready to make a difference in my life." So she and her husband separated. But she began to wonder, what is normal around the world, and how do we get to a happier/healthier normal?

Unable to find answers, Northrup decided to create them. She has since partnered with Dr. James Witte and one of Oprah's relationship experts, Dr. Pepper Schwartz, to gather groundbreaking data for a proposed book series on what's "normal." It "starts with 'The Normal Bar: Where does your relationship fall?' but goes into a series of Normal Bar books such as fitness, health, raising kids, etc.," Northrup explains. Find out now normal your relationship is at The Normal Meter.

Read more about Chrisanna Northrup in our Profiles of Change gallery.
Posted: 5/3/10