Surviving a Move with Children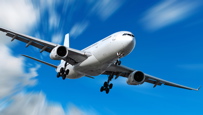 If you're moving to a new city with small children, you'll want to do everything you can to help ease the emotional impact of this exciting and frightening time. Jamie Allen, author of the best-selling book, How to Survive a Move: by Hundreds of Happy People Who Did and Some Things to Avoid, From a Few People Who Haven't Unpacked Yet, offers these tips to help minimize your children's anxiety:

- Help your kids create "moving books"—sort of like scrapbooks that allow them to collect pictures from where they've been and where they are going. If your child is old enough, encourage him or her to write down feelings about the move.

- If possible, take your child to your new home before you actually move in, so that he or she can walk around and imagine living there.

- Try to line up a play date with a child in the new location, so that your child has the benefit of a new friend to look forward to.

- Plan ahead—use a calendar and set goals for each month—so that things go as smoothly as possible.

To receive 30 FREE daily tips on Moving to a New City, go here and click the Yes button.
Posted: 4/18/10