The Truth Behind Your Secret Passions: My Change Nation Interview with Lisa Louise Cooke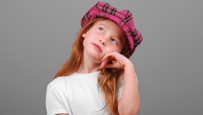 Wondering where your secret passion for Victorian art, bonsai trees or shark fishing comes from? If you really want to understand what makes you who you are today, look beyond your parents and the environment in which you grew up. As genealogy expert, Lisa Louise Cooke, author of Genealogy Gems: Ultimate Research Strategies, reminds us, you're also the product of the people who made your parents who they are, and so on.

"There are all of these people behind us…[who] did amazing things," says Cooke. Genealogy "gives you this opportunity to look back, to see the traits, the values, the thinking that has traveled through your family that [affects] you whether you know it or not."

To begin to understand yourself better, visit one of the many genealogy web sites, such as Ancestry.com, Genealogy.com or RootsWeb.com and start your family tree. As you do, follow these core rules suggested by Cooke:

1. Don't get ahead of yourself. Start with yourself and work backwards, or you might end up going down the wrong path.
2. Don't expose information about people who are still living, particularly on the Internet.

Listen to my entire Change Nation interview with Lisa Louise Cooke.
Posted: 4/16/10