Manifest the Perfect Soul Mate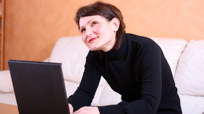 If you haven't had much luck with the online-dating scene, perhaps meditation can help. "To truly manifest your heartfelt desires…requires a retraining of the mind and a dedicated meditation practice," suggests Atlanta meditation coach, Bronwyn Morgan. She recommends the following exercises:

Loving Meditation
Close your eyes, take three deep breaths and say, "I commit this moment and all the moments of this day to loving everyone on my path. I am in perfect harmony with all people and expect the perfect and right partner." Focus on your breath as you send out loving energy.

Ideal-Mate Meditation
As you inhale and exhale, visualize yourself and your ideal mate and say, "I commit this moment and all the moments of this day to being an ideal mate and allowing my perfect partner to become manifest.""

Date-Night Mini-Meditation
Before going out, center yourself with five minutes of deep inhalations and exhalations. Commit your intention with a statement such as, "I am open to a perfect evening of joy, harmony and fun. I surrender to divine order and allow myself to be present, loving and open, expecting a wonderful time with a wonderful person."
To receive 30 FREE daily tips on Dating Online, go to and click the Yes button.
Posted: 4/1/10