Playing for Change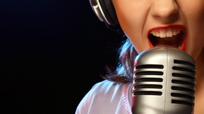 What has the universal power to break down boundaries and unite people from different geographic, political, economic, spiritual or ideological backgrounds as one human race?
Music.
And so, the founding members of the Playing for Change movement set out to share it with the world. They traveled far and wide, recording and filming musicians from all over "to provide hope and inspiration for the human race to come together… to start to build bridges instead of walls."

Now, Playing for Change brings musicians together across thousands of miles to perform shows and benefit concerts worldwide. In addition, the Playing for Change Foundation, launched to give back to the musicians and communities featured in the films, recently announced the opening of their first music school in South Africa. Together, they believe, we will connect the world through music!

Experience the unifying power of music firsthand: Go here and watch the video on the left.
Posted: 3/6/10