You're Invited to a Live Talk Show!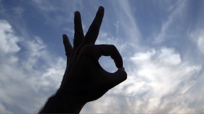 You're invited to a live talk show! I am excited and honored to be hosting the In Person… Presents event, "A Platform for Profound Change: Your Guide to a Whole New Mindset," on March 28, 2010 in Agoura, CA. I will be joined by Elise Ballard, author of Epiphany: True Stories of Sudden Insight, for a talk-show style dialogue featuring interviews, conversations, Q&A and a special guest appearance, to be announced. Come and join us to:

* Learn how to manage changes & challenges.
* Find out how to achieve success & embrace optimism.
* Hear about our greatest insights & defining moments.
* Listen to real life inspirational stories from people we have interviewed—experts and people from all walks of life.
* Discover your greatest epiphanies.

I will also be available for a book signing after the show. Please come—I'd love to meet you!
For more information or to reserve your place, click here.
Posted: 3/4/10