My Best Change Advice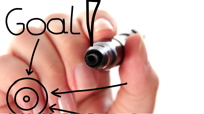 If you want to hear some of the best change advice I have to offer in less than 10 minutes, check out Brian Johnson's PhilosophersNotes TV Episode #46—The First 30 Days. I'm honored that he has included my book, The First 30 Days: Your Guide to Making Any Change Easier, in his list of 100 top personal-growth books ever.

Beyond simply summarizing the biggest ideas in the book, Johnson explains how to implement the knowledge into your life. For example, while encouraging listeners to embrace what I call the "Change Guarantee," the idea that from every change, something good will come. He describes a practical exercise for strengthening this optimism: "Write down whatever is stressing you out—what the change is and how you're interpreting it—and then see if you can identify the best possible outcome that could come out of the change, or maybe a few various best possible outcomes."

Scientists call imagining your ideal future a Best Possible Selves diary, says Johnson, and it's been scientifically proven to increase levels of happiness.

Be sure to check out Johnson's entire collection of free PhilosophersNotes TV episodes here.
Posted: 3/22/10