Easy Ways to Live Frugally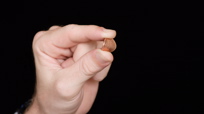 As you pay off all those holiday bills and start to think about tax time, a more frugal lifestyle may not sound like such a bad idea. Here are some tips to get you started:

- Clean the lint screen on your dryer regularly. A clogged lint screen can guzzle 30% more energy—and start a fire.
- Take advantage of after-season sales. Buy winter, summer and holiday items at the end of the season for the following year.
- Don't order top-shelf drinks. Order the well vodka instead of Grey Goose and save about $10 a martini.
- Make it a lunch date. At most restaurants, lunch costs less than dinner. If you're meeting a business colleague or a date for a meal, suggest lunch.
- Use regular plates instead of paper or plastic. Not only does it cost less, but it also helps keep waste out of landfills.
- Use cruise control when possible to save on gas. Speeding up and slowing down drains your tank.

To receive 30 FREE daily tips on Frugal Living, go here and click the Yes button.
Posted: 2/9/10