Make Life An "Event"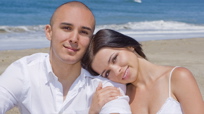 The greatest value in any relationship is not found in the things that you have to do, but in the extras that you choose to do. That's according to author and motivational speaker, Jay Forte, who encourages people to make the lives of those they care about an "event." It's "not about elaborate trips or expensive dinners," he explains. "Rather, life becomes an 'event' when you pay attention to the little details that show…you care."

Forte suggests that life is an "event" when:

- You get a note in your lunch in addition to your favorite sandwich.
- You thought you needed gas in the car but it has been filled up.
- Candles are lit at mealtime, even at lunch.
- A book by your favorite author shows up on your nightstand.
- You tell a story you told before and are not interrupted.
- Your least favorite task (emptying the dishwasher) seems to happen by itself.
- A look, a smile or a wink means "it is you, it has always been you, it will always be you."

Read Forte's entire blog post, including more ways to make life an "event."
Posted: 2/6/10