The Best Valentine's Day Gift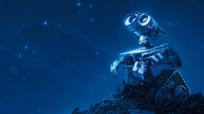 A Valentine's Day gift doesn't have to sparkle to last a lifetime. This year, give each other the most lasting gift of all, a commitment to making things better between you. Here are our top five tips for improving your relationship:

1. Make a commitment.
Don't resign themselves to the status quo. Decide that you want and deserve a better relationship.

2. Assess the relationship.
Name the positive things in the relationship. Now ask yourself, "What's not working? Why do I want it to change?"

3. Don't play the blame game.
Instead of accusing and criticizing the other person, take ownership of your role in any relationship problems.

4. Change only yourself.
We can only control our own actions and attitudes. Fortunately, once we begin to change, the other person may take notice and change, too.

5. Celebrate the improvements.
Even the smallest change deserves recognition. If you showed appreciation for your partner, pat yourself on the back -- even if it went unnoticed. If you and your spouse went a day without yelling, celebrate!

To receive 30 FREE daily tips on Improving Relationships, go here and click the Yes button.
Posted: 2/4/10