Life Lessons from Charlie Chaplin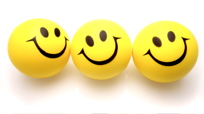 A friend of mine, Kerstin, sent me the speech that Charlie Chaplin gave on his 70th birthday. I found it beautiful and ever so true. Here's an excerpt:

As I Began to Love Myself

As I began to love myself I found that anguish and emotional suffering
are only warning signs that I was living against my own truth.
Today, I know, this is "AUTHENTICITY."
As I began to love myself I understood how much it can offend somebody
As I try to force my desires on this person,
even though I knew the time was not right and the person was not ready for it,
and even though this person was me.
Today I call it "RESPECT."
As I began to love myself I stopped craving for a different life,
and I could see that everything that surrounded me was inviting me to grow.
Today I call it "MATURITY."
. . .

Please pass this onto your friends and family. It's a special reminder of what life is really about and what we eventually all come to learn. Be gentle on yourself and light on life. No more disapproval of self. It's the biggest obstacle to your dreams. Through loving yourself, you'll be able to access all that happiness and joy that is just below that inner critical voice.

Read the rest of Charlie Chaplin's inspiring speech.
Posted: 2/24/10