2010 Tapping World Summit (Questions)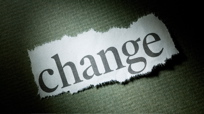 There have been numerous questions regarding the 2010 Tapping World Summit so this is a quick email to clarify:

o This event has 20 f.r.e.e interviews with big names from the EFT / Tapping world

o This is an online event so there is no need to book hotels or wait in traffic

o The main event is 100% f.r.e.e to attend. You get to listen to two presentations each day for 10 days
and you have a 24 hour period to listen to the calls. (You don't have to be there at an exact time.)

o Everything is streamed through the web so there's no expensive phone bills!

o The way they're able to keep it f.r.e.e. is they offer an upgrade option for those that want to own the
audio to the presentations, the transcripts and the workbook for the event -- all at a very fair price.

If you want to sign up for this f.r.e.e online -- no travel -- event click on this link.
When you sign up you'll also get five audios that you can immediately listen to or download with Jack Canfield, Joe Vitale, Bruce Lipton, Carol Look and Nick Ortner, each of them talking about EFT and Tapping in different ways.
Again, just to clarify since so many people have asked this question, it is 100% f.r.e.e. to attend the online event and listen to all the calls during the 10 days of the event.

If you want to own the calls and MP3s or have the CDs of the event, plus the transcripts and the workbook there is a small charge for that, but it is completely optional.
Plus, I don't know of any event or product where you can sample the entire product before deciding if you want to own it.

I hope you attend.
Ariane
P.S. - The advantages of upgrading are that you get to own the audios forever and you get to have the transcripts and the workbooks which coincide with each presentation. And depending on which upgrade you choose, you also get to have five or ten different bonus audios to listen to.
P.P.S. - You don't have to take my word for it. Listen to the event and you'll see for yourself how good the quality is and how powerful the content is.
Posted: 2/13/10