SHED Your Stuff, Change Your Life: My Change Nation Interview with Julie Morgenstern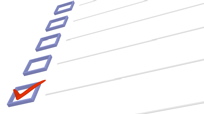 If you find yourself stuck in the midst of a change, consider decluttering—not for the purpose of taking on another New Year's resolution, but to open up the possibility of moving forward. "It's hard to create the space to think about what your next move is when you're feeling so weighed down by things that aren't relevant anymore," suggests Julie Morgenstern, author of When Organizing Isn't Enough: SHED Your Stuff, Change Your Life. She recommends the SHED process to help catapult you through your next change:

S – Separate the treasures.
Establish treasure guidelines ahead of time—i.e., if this all disappeared tomorrow, what would I miss? Or, what's meaningful, valuable or functional?

H – Heave the rest.
Expect to hit a wall of panic when you create this big opening. It should only last 2-3 hours to a few days.

E – Embrace your identity from within.
How brave are you? How creative are you? You are who you are without that stuff.

D – Drive yourself forward.
Experiment with what you think you want your life to be. For example, if you're divorcing, you might join a club or an online dating service.

Listen to my entire Change Nation interview with Julie Morgenstern.
Posted: 1/8/10