Awakened Relationship Teleseminar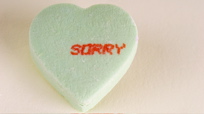 Today many of us feel inundated with distractions, to-do lists and people who need our time and attention. Often this leaves us with little time for our loved ones and even less time for ourselves. Do you ever wonder what to do or where to start to maintain awakened relationships?
This is where the Awakened Relationships Teleseminar Series comes into play. For five weeks, you can have access to over 20 professional speakers and experts who will share with you their best strategies to create more loving and connected relationships with the people you care about most. You can learn how to
Deal with angry loved ones
Re-establish the bond after a fight
Be heard by your partner, your child or your mother
Not get triggered by the people who trigger you regularly
If you've been wondering where to start or simply where to get the best strategies on creating awakened, conscious and evolved relationships with yourself, your partner and your children, then join us on Awakened Relationships. Whether you are in a romantic relationship or not, this teleseminar series will give you the guidance, the tools and the expertise you need to create the love and care in your life with ease and joy!
Each guest expert will share with you strategies and tools that REALLY work. And, I will be presenting on Wednesday February 17th at 7:00 p.m.
The Awakened Relationships teleseminar series is normally $29. However, as a special guest of mine, we are offering you a VIP coupon that will give you the full $29 off the price of the seminar. You get all this powerful wisdom for free from the top experts in their field!
Go to www.awakenedrelationships.com/change and don't forget to put in the discount code, AD0217BC.
Posted: 1/16/10