Einstein on Living Spiritually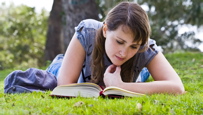 What does it mean, exactly, to live spiritually? According to certified yoga master, herbalist, hypnotherapist and master gardener, Kathryn Howard, Einstein offers a clear definition:

""A hundred times every day I remind myself that my inner and outer life depends on the labors of other men, living and dead, and that I must exert myself in order to give in the same measure as I have received and am still receiving." –Albert Einstein

In other words, what we think and do has an effect on everyone else. Living spiritually removes the illusion of separation and brings the awareness that we are all interconnected.

Howard offers these simple approaches to living more spiritually:

- Think about what has real meaning for you in your life.
- Start to honor your grandmothers, mothers, and ancestors for what they went through for you to be here.
- Begin to care for all children and animals.
- Revere the earth that sustains you.
- Look for groups, organizations and volunteer services to express yourself in a more spiritual and loving way.
- Become more conscious of your body, thoughts, words and actions.

To receive 30 FREE daily tips on Living Spiritually, go to this link and click the Yes button.
Please feel free to forward this message to any friends you think will need it.
Posted: 1/12/10