Changing the Mood at Work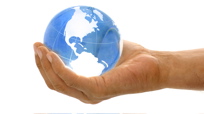 You can't stop negative thinking from entering the workplace, but you can stop it from limiting you and your team. Motivation and productivity expert, Michelle Kerrigan, shares how to use negative thinking as a catalyst in the change process:

Lay it all out for your team—everything you know and don't know, and what your concerns are. Provide the view from the top: priorities, goals and expectations. Never assume that employees know what they need to know. An informed team wastes less time and energy on rumors, feels part of something bigger and starts thinking about solutions.

Get feedback. Ask questions and ask for help. Listen as people express their concerns and reveal important information. Your team members will feel more connected and experience a greater sense of control as they participate in planning, problem solving and decision making.

Define the future together. Move forward by replacing worry and fear with planning and action. Decide what's needed—new schedules, training, processes and so on—and break big goals into attainable milestones. Stay energized, use humor, have patience and celebrate even the smallest victories as your team reveals its collective courage and confidence!

Read Michelle Kerrigan's entire blog post.
Posted: 5/16/10