Understanding the Law of Attraction: My Change Nation Interview with Marci Shimoff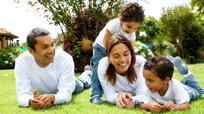 If you truly want to create change in your life, harness the power of the Law of Attraction. "Anything that we've manifested in our lives, we have either consciously or unconsciously used the principles of the Law of Attraction," suggests motivational expert and best-selling author, Marci Shimoff. The Law "basically says that whatever we think, feel, say and do, we draw to us."

Shimoff shares her simple, three-step formula for manifesting what you want in life:

1. Intention: Be clear on what change it is that you want to make. What is it that you intend to have different in your life?

2. Attention: Align your thoughts, words, feelings and actions with that intention. For example, if you intend to get a new job, speak in positive terms about it, visualize yourself in that job, etc.

3. No Tension: Relax, let go and trust that the universe will take care of you and support you.

Number 3 "is the step that most people have a problem with," Shimoff says. "A lot of people…hold on like bulldogs rather than just relax and trust."

Listen to my entire Change Nation interview with Marci Shimoff.
Posted: 5/14/10