Do You Know the Carrot Principle: My Change Nation Interview with Chester Elton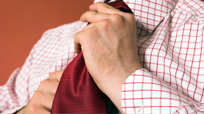 If you want to achieve success in management, adopt The Carrot Principle. "It's pretty simple actually," says master management trainer, Chester Elton, co-author of The Carrot Principle. "Reward people and… [they'll] be more loyal, more engaged, more productive and more profitable to your organization." Here, Elton shares some secrets to better management:

- Be very specific in your praise, as in, "Thanks for staying late and taking care of that customer." General praise, such as, "Great job!" or "You rock!" means nothing to people. Also, don't wait. Recognition given right away communicates value.

- Buy a stack of cards and get in the habit of mailing handwritten thank-you notes to employees at their homes. There's something really nice about a note that goes home and gets the family involved.

- Hold people accountable, but in a positive way. Don't make the mistake of many new managers—pointing out what an employee did wrong, just to show that you know what's right. You're only elevating yourself on the shoulders of negative experience.

Listen to my entire Change Nation interview with Chester Elton.
Posted: 4/30/10