Did You Hear?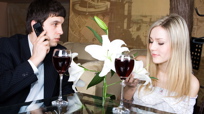 Being a good listener is one of the most important qualities that you can bring to a relationship. Today, start really listening to the people in your life—spouses, kids, bosses, coworkers, friends and so on. The following active listening skills can help improve any relationship:

- First, let the speaker know that you are listening to them. Say things like "uh-huh" or "mm-hmm." (Don't think about what you want to say next. Just listen.)

- Next, be sure that you got the message right. Re-state the other person's thought by reflecting it back to them in your own words: "So what you're saying is…" or "it sounds like you felt really angry when…."

- Lastly, offer a summary at the end of the conversation: "Okay, so it sounds as though you feel really strongly that…. And we'll do…to address your concerns."

To receive 30 FREE daily tips on Improving Relationships, go here and click the Yes button.
Posted: 3/15/10