Lessons from Teaching at a School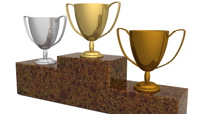 There's something magical about teaching what you know. One of the most rewarding experiences I've ever had was teaching the 9 Principles of Change to high school students at The African Leadership Academy in Johannesburg, South Africa just a few weeks ago. We discussed their most difficult changes, those they are most excited about making, going to college, starting businesses, contributing and also their most helpful beliefs.

What do you have to teach? Maybe you lost weight, started a business, quit smoking, built a website or overcame something difficult. Someone needs to hear your story. Volunteer. Find a local school and ask to teach. I am sure they will welcome you.

As one young man said at the end of my workshop, "I've been feeling so much fear for so many years, and what you said has allowed me to feel peace again. I've been waiting for years to hear this."

Nothing can beat having that kind of impact on another soul's life.

Read my entire blog post on this topic.
Posted: 2/2/10