First30Days.com Carefree Fresh Start Fund Winner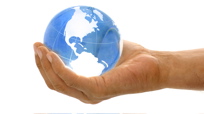 One of my secrets for making a successful fresh start happen is to build a support team. I think it's always a good idea to find support people who have experienced or are going through a similar change as I embark on a fresh start. Of course, I think the same is true for you and your team.
To help you on your own personal journey, I thought you'd be inspired to meet these 10 women and learn about their plans for making a fresh start. You can check out their stories here.
They were all recently selected as recipients of the CAREFREE® Fresh Start Fund—a great program that is providing a total of $25,000 in funding to help women make a fresh start.
Who knows—maybe their plans for a fresh start will motivate you to start working on your own.
Posted: 9/16/09