Improve Your Health At Any Age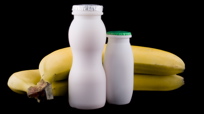 The worst thing we do when it comes to our health is to take it for granted, not doing anything about it until it's threatened. That's according to Andrew Weil, M.D., world-renowned leader in the field of integrative medicine and author of Healthy Aging: A Lifelong Guide to Your Physical and Spiritual Well-Being. "If young people realized early in life that they had to protect and enhance their health," suggests Weil, "people would be a lot better off."

For those who aren't convinced of the mind-body relationship and the need to take care of both, Weil suggests experimenting with breathing to change their mood and body, and to reduce stress. "Some basic techniques make your breathing deeper, quieter, slower and more regular," offers Weil. Others increase the period of exhalation so it equals the time of inhalation.

Young or old, the time to make changes for better health is now. "When you make a positive change at any point in your life," he stresses, "you reap the benefits."

For more healthy living advice from Andrew Weil, M.D., visit here.
Please feel free to forward this email to any of your friends you think may need its information right now.
Posted: 8/5/09