The Five Ls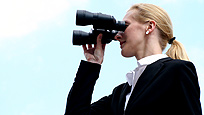 Start your day with something motivational or educational, and your entire day will go better. That's the idea behind Inspire Me Today, a site that offers free daily inspiration from different luminaries—Jack Canfield, Janet Attwood, Les Brown and many more, including me!

In a recent interview with founder, Gayle Lynne Goodwin, when she asked me what I've learned that I'd like to pass on to others, I shared some inspiration of my own:

- A little acronym that I call my five Ls: Live, Love, Laugh, Learn and Lighten Up. I'm very aware when I'm not doing one of those. I think they need to be kept in balance.

- The Change Guarantee: Out of any situation, change or challenge, something good will come.

- Remembering who we are. We are not our jobs or our primary relationships. We're something bigger… more of a soul and a spirit, and we're here to learn and grow and enjoy and contribute. (That gets me out of the drama of my little life sometimes!)

To listen to the entire interview, click here.
Posted: 8/25/09