First30Days.com/CAREFREE® Fresh Start Fund Voting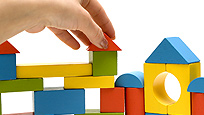 You may remember a few months ago I told you about a great program called the CAREFREE® Fresh Start Fund where women could receive up to $10,000 for a fresh start they wanted to make.
Over the last few weeks, I've been reading over 1,100 entries we've received. For me to help narrow those entries down from the 10 finalists, the makers of CAREFREE® liners and I need your help to decide how to allocate the funding!
Here's how you can help. Click here to vote for the entry that inspires you most. You'll see the 10 finalists' entries. The three who get the most votes from you will receive $10,000, $5,000 or $3,000 to help make their fresh start, while each remaining finalist will each receive $1,000!
Your deadline to vote is September 11, 2009. We'll then track their fresh-start progress so you can watch as they make their dreams happen. Who knows—it may just inspire you to apply next year for your very own fresh start!
Posted: 8/24/09