Set the Tone for a Great Day: My Change Nation Interview with Les Brown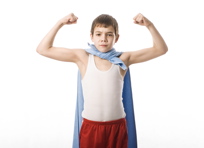 Whatever you experience, read or hear in the first 20 minutes of waking up in the morning affects the spirit of your whole day. Thats according to the world's leading motivational speaker and best-selling author, Les Brown.

Brown's personal recipe for success is to start each day with meditation and the idea that he's glad to be here, cancer-free. He also reviews the goals he's written down the night before—what he wants to get out of the day, rather than just getting through the day. "And then I have an affirmation," he says. "Lord, whatever I face today, together you and I can handle it."

The former disc jockey reads 10-15 pages of something positive every day and most importantly, he laughs a lot. "I find that one minute of anger weakens the immune system for 4-5 hours," he says. "And one minute of laughter boosts your immune system for over 24 hours." He jokes that after one day, he won't get sick for 10 years!

To listen to my entire Change Nation interview with Les Brown, click here.
Please feel free to forward this email to any of your friends you think may need its information right now.
Posted: 8/21/09