The Power of a Sincere Apology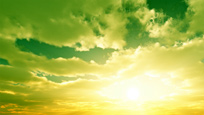 A sincere apology can clear the air and potentially heal a relationship. To ensure that your next apology comes from the heart, follow these guidelines from my recent blog post:

Align Head and Heart
Don't just say it, mean it. Accept responsibility, intellectually and emotionally, for causing the other person pain.

Don't Expect Anything in Return
A true apology is a selfless act. Wanting forgiveness or attention makes the apology insincere.

Don't Respond Defensively
Acknowledge your mistake without becoming defensive or blaming. (For example, "I thought you wanted me to be honest with you!" or "You always speak like that to me.")

Commit to Being Better
After acknowledging the ways in which you hurt another, express the ways in which you will act differently in the future.

Remain Grounded and Accepting
Before and during your apology, accept the uncomfortable feelings that arise within you, and accept whatever reaction you get from the other person.

To read my entire blog post on the power of a sincere apology, visit my blog.
Posted: 8/20/09