Get in Shape, Fall in Love and Retire Well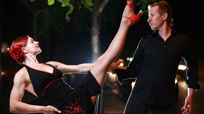 A life change doesn't have to be something that happens to you, such as getting laid off or facing a health diagnosis. It can also mean taking an active role in improving your life.

What change do you dream of making? Finally getting in shape? Finding true love? Ensuring a comfortable retirement? Our site offers expert tips and advice on these and over 50 other changes to help you live the life of your dreams. Here are a few to help get you started:

- If you're feeling overwhelmed by all the conflicting information on getting in shape, start with the FITT principle—Frequency Intensity, Time and Type.

- Flirting can be the first step in initiating a new relationship, or it can be the last. Learn the art of successful flirting.

- Not sure whether to pay off all your debt before you start saving for retirement? Find out if it makes sense to do both at the same time here.

For a list of all the changes we cover, visit our site.
Please feel free to forward this email to any of your friends you think may need its information right now.
Posted: 8/19/09