Delightful Gift Ideas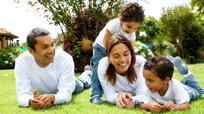 My friend Lynda runs a fabulous website called Delight.com. Her site has some incredibly useful, original and fantastic value products and just puts loads of joy back into shopping.
If you're looking for a gift, something unique, something for Mom, or a friend, or a colleague, then take a minute to check out Delight.
I pulled together a dozen or so of my favorite things you can also look at. And we have set up special Free Shipping for First30Days members: Free Shipping on all orders of $45 or more through August 31. Coupon Code: ArianeDelight
Take a look at our page on Delight.com. Enjoy!
Posted: 8/17/09