Spirituality for Kids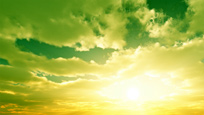 I've had a few parents ask me recently how to help their children develop their spiritual essence. Spirituality for kids is really about teaching them who they are and reminding them daily of their connection to something greater than themselves.

Here are some activities you can do together:

- Get a pack of "angel cards"—they have words like Happiness, Compassion, Love and Friendship on them—and have your kids pick one to focus on each day.
- Teach your children how to set an intention for the day, starting with "I intend for…" followed by the details of what they want to have happen.
- Create a Gratitude wall or hang a whiteboard in their rooms and at the end of each day, have them write three things they are grateful for.
- Help your kids create fun vision boards for their rooms using words, photos, magazine pictures, etc. It should feel good to look at the board and imagine what might happen.
- Let your kids know they live in a beautiful world—as opposed to a dangerous world—and that some people are just a little confused and sad so act in a disturbing way sometimes.
Click here to read my entire blog post on Spirituality for Kids.
Please feel free to forward this email to any of your friends you think may need its information right now.
Posted: 8/16/09