Free Stuff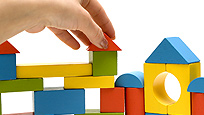 If you like the Change Secrets delivered to your inbox every day, you can receive 12 free exclusive gifts from leading experts, including:
- A gift on excuses from Wayne Dyer.

- The best sex tips from Lou Paget's never-released article, "Life Lessons from a Best-Selling Sex Educator."

- The Holistic Method EBook—secrets to help you get fit fast from celebrity trainer, Gregory Joujon Roche.

- Access to the 2009 Million Dollar Rolodex of one of the world's top publicists, Rick Frishman.
- How to find your soulmate from Arielle Ford.

You'll also be entered to win 30 days of free coaching from Ariane!

What do you need to do to get these and all the other gifts? Pick up my paperback, The First 30 Days: Your Guide to Making Any Change Easier, for yourself or for someone else. We all know someone going through a change. (Who do you know who's lost her job, or is getting divorced, or wants to pursue a dream or perhaps has to cope with a health issue?)
Please feel free to forward this email to any of your friends you think may need its information right now.
Posted: 8/13/09