The Secret to Better Time Management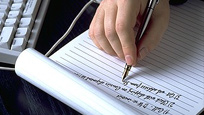 If you want to manage your time more effectively, focus on tasks that are important, but not urgent. Those are the ones we're most likely to neglect, but that also have the most impact on our long-term effectiveness.

Stephen Covey first popularized the idea of sorting tasks based on importance and urgency in his best-selling book, The Seven Habits of Highly Effective People, as follows:

1. Important and Urgent—crises, disasters or other items to be dealt with immediately.
2. Important but Not Urgent—things that don't demand our immediate attention, but that help us achieve long-terms goals, such as planning, budgeting, relationship-building and recreation. Spend most of your time on these.
3. Not important but Urgent—interruptions and distractions that keep you from focusing on long-term goals, such as unimportant calls, emails, meetings and other busy work.
4. Not important and Not Urgent—Junk mail, mindless TV viewing (not to be confused with recreation) and other time-wasters.

Stop going from crisis to crisis (the 3s) and focus on what you really need to do. When you're prioritizing for success, the 2s have it.
Posted: 7/28/09