Meet Sasha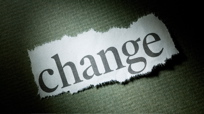 I would like to introduce you to a new friend of mine, Sasha Xarrian. Sasha has been an inspiration to so many people that I just had to tell about who she is and how she has profoundly affected the lives of many.

Sasha's story started about 30 years ago when she started learning how to experiment with power and create mastery in all areas of her life. She no longer wanted to just leave her life up to 'chance' and "luck."

Through these 30 years, Sasha was guided through a learning process that would ultimately allow her to Master her life, turn her dreams into reality and not leave anything up to "chance" ever again.

As the years turned into decades, Sasha decided to share her story and teach the principles she mastered with the world.

Let me ask you…
What if you could eliminate fear and stress in your life? How much happier would you be?
What if you were able to produce wealth seamlessly? How much more would you be able to help others in need? (Including yourself and your loved ones?)
What if you could create a stronger attraction for love? How much closer would you be with a loved one?
What if you could go anywhere brimming with confidence? How would confidence affect the decisions you face?

Sasha's methods have helped thousands create lives that are lived with all of these powerful attributes.

She has shared them with people all over the world. I recommend you check out her amazing story here. I promise you will not be able to tear yourself away.
Posted: 6/30/09