The Hidden Detriment of Comparisons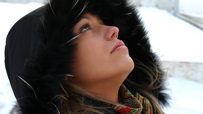 Comparing yourself to others is more detrimental to your change health than you might think. In addition to the obvious negative effect—making you feel bad about yourself—comparisons prevent you from seeking help. And yet, having a strong support team is critical to making it through change successfully.

When we compare ourselves to others who seem to have it all together, we're embarrassed to have our troubles. Or, when we contrast our troubles to world issues, such as hunger, poverty and violence, our problems seem trivial. Either way, we're too ashamed to ask for help.

Try to see your troubles for what they are, without comparing them to anyone else's. Everyone has problems, regardless of how perfect they might appear. Reach out to others and get the support you need to make it through your next big change. You never know. It may give them the courage to ask you about something that's "perfect" in your life.
Read more about building your change-support team in my book, The First 30 Days: Your Guide to Making Any Change Easier.
Posted: 6/3/09