Listen to Ariane's Workshop for Free!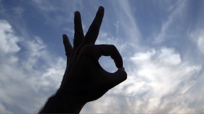 Want to improve your ability to handle any change? Listen to my workshop on the 9 principles of change, as presented at the Florida Conference for Women, for free!

Learn the 9 principles that are common to people who are good at change. Discover the skills you need to combat negative emotions, to become unstuck in minutes and to strengthen and use your change muscle. Understand the importance of maintaining a positive mindset, of building a strong support team and of connecting to your higher self throughout your transition.

Whether you're in need of a fresh start, a new beginning, or a dose of courage to help you initiate change, discover how moving beyond your fear, clarifying your intentions and embracing your change can help you finally live the life of your dreams.

To listen to my workshop, click here.
Posted: 6/19/09