My Interview with James Wolfensohn on Handling The Current Economic Climate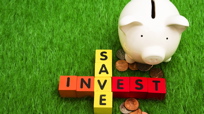 Wondering how best to handle this changing economic climate? Financial expert, James Wolfensohn, former president of the World Bank, offers a simple response to this complex question: Unless you're quite rich and have all that you need, hold on to your money.

I asked him, specifically, whether "green" stocks and funds might be a smart investment right now. "I think as a social matter, it's a very good thing to do," he answered, but in the same sentence, he pointed out that prices may still continue to drop. "I would personally prefer to miss a little on the way up than I would to lose additional funds," he laughed. In other words, wait until prices start climbing again.

He reiterated that people who are "much richer" can afford to take a risk of maybe 15-20% (of their income on these types of investments) right now. "But for the everyday individual," he advises, "it's time to be protective." Bottom line: Save if you can.

To hear the rest of my Change Nation interview with James Wolfensohn, click here.
Please feel free to forward this email to any of your friends you think may need its information right now.
Posted: 6/12/09