Are You A Change Agent?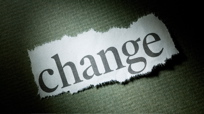 We all know change agents—people who pour their time and energy into changing their neighborhoods, their community or the world. We think you'll agree, these folks and their projects deserve some recognition. Based on your recommendations, we're profiling these outstanding individuals on our web site's Profiles of Change, a gallery of real people bringing about real change.

Change agents offer inspiration and encouragement to all of us. They prove that you don't have to be rich, famous or in a position of power to make a difference. All you need is an idea about something you'd like to change and the courage to act on it. From there, anything is possible.

Who would you like to nominate for Profiles of Change? Send us their stories (or yours) here and give the change agents in your life the opportunity to spread their hope and enthusiasm far and wide.
Posted: 6/10/09