10 Free e-Books to Help You During Challenging Times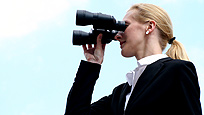 Dear Friends,
Since I'm committed to bringing you the best tools and resources to support you, you'll want to see this.

Meet Marcia Wieder, CEO & Founder of Dream University®. For over 20 years she has helped thousands of people achieve their personal and professional dreams. She teaches how to create new dreams, remove old beliefs and design simple, yet life-changing practices to get what you want.
We've put together an incredible gift for you: 10 easy-to-read, content-rich and extremely valuable e-books…all designed to help Make Your Dreams Come True.
They won't cost you anything so click here to receive all 10 e-books NOW.
Titles include Creating New Dreams, Believing in Your Dreams, Accessing Your Power, 100 Ways to Make Life Easier and more. This gift offer is only available for a short time so act now to receive all 10 e-books immediately!
Ariane
PS: Feel free to forward this link to all who can benefit from this gift.
Posted: 6/1/09