3 Brain-Safe Ways to Ace Your Next Change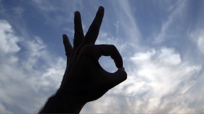 If you want to get through a change successfully, make sure it's safe for your brain. That's according to French psychologist, Dominique de Backer, one of the experts quoted in my article on living healthier, "The First 30 Days," chosen for O's Guide to Life: The Best of O, the Oprah Magazine.

"The brain will accept new information," says de Backer, "only if it doesn't jeopardize or harm the coherence the brain is trying to maintain."

Before you embark on your next change, ask yourself the following:

1. Is the new information or action dangerous in any way?
It must not be overwhelming, stressful or too much like something you did in the past that didn't work.

2. Will this new information bring me pleasure or pain?
It must bring you joy, excitement or something new.

3. Does this have a meaning for me—why am I doing this?
There must be an achievable and attainable objective or goal.

To read the entire article, click here.
Posted: 4/26/09