What's It Gonna Be, Yes or No?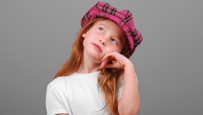 Smacking your lips, you look up at the ceiling. A pin drops. You turn to look the teenaged counter attendant straight in the eye and say with conviction, a sample of Fudgilicious Marshmallow Dream, please.

Groans behind you.

Ah, the agony of making decisions. The next time you're stuck, try one of these tricks of the decision-making trade:

Grab a piece of paper, make a column for each choice and list the pros and cons for each. (Yeah sure, I'm already doing that in my head.) Somehow, putting the reasons on paper brings new insight. Maybe the list of pros is visibly longer for one item than another. Or out of nowhere comes a deal breaker—Chunky Chewy Goo-Goo Clusters are available this week only.

If lists don't work, try a coin toss. Not to leave things to chance, but to engage your feelings. If you secretly root for one choice over another or feel disappointed at the results, you've got yourself a winner.
"External pleasures [may only be] temporary" as Michael Anthony, author of How to be Happy and Have Fun Changing the World, says, but sometimes you know you just need that extra little treat.

Vanilla, this time. Definitely vanilla.
Posted: 3/5/09