I'm Sorry... So Sorry...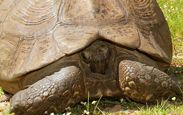 If you accidentally step on your neighbor's dog, by all means, apologize. But why are you apologizing for calling a friend in the middle of a family conflict? You have nothing to be sorry for. Sure, you regret that they're in the middle of a struggle and that you interrupted, but is any of that within your control?

Don't be a serial apologizer. The next time you feel an apology coming on, ask yourself a couple of questions. First, "did I do something that I need to apologize for?" And secondly, "do I have any control over what I'm about to apologize for?"

If the answers are no and no, as is the case above, don't apologize. Think of other ways to express your empathy or acknowledge an awkward moment, like "that's too bad," or "I'll call back at a better time."

Stop making excuses for yourself. You're good enough, smart enough and rich enough. At least you will be. In self-esteem, that is, now that you've stopped apologizing so much.
Posted: 2/15/09