Ariane in Conversation with Leadership Development Coaches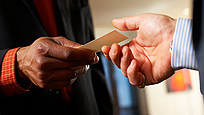 On Monday February 2nd at 9:00 a.m. pacific time (Noon eastern), Ariane will speak with executive coaches Drs. Cathy Greenberg and Relly Nadler on their live show VoiceAmericaBusiness. Dr. Greenberg advises individuals and groups from Sydney to Dubai on the new science of happiness. Dr. Nadler is the CEO True North Leadership, Inc. an Executive and Organizational Development firm.

This event will offer a not-to-be-missed conversation among three innovators in the development of people's potential. For details about the show, click here. (You'll see the Listen Live link in the site's Content Library.) Hear how Ariane's ideas on change blend with those of leadership-development coaches.
Posted: 2/1/09